The year is 3045. Creative freedom as we know it has been stripped away. The metaverse is closed, ruled by the repressive Xani Republic, and artists live in a world of censorship and oppression. Musicians can't perform in public… it seems like creative expression as we know it is ruined forever.
Until Angelbaby.
A metastar from the future, Angelbaby traveled back to 2021 to co-found the Hume Collective, a new type of record label formed to fight this oppression and preserve the freedom of musicians and artists in the metaverse. And it's working. In the past eight months…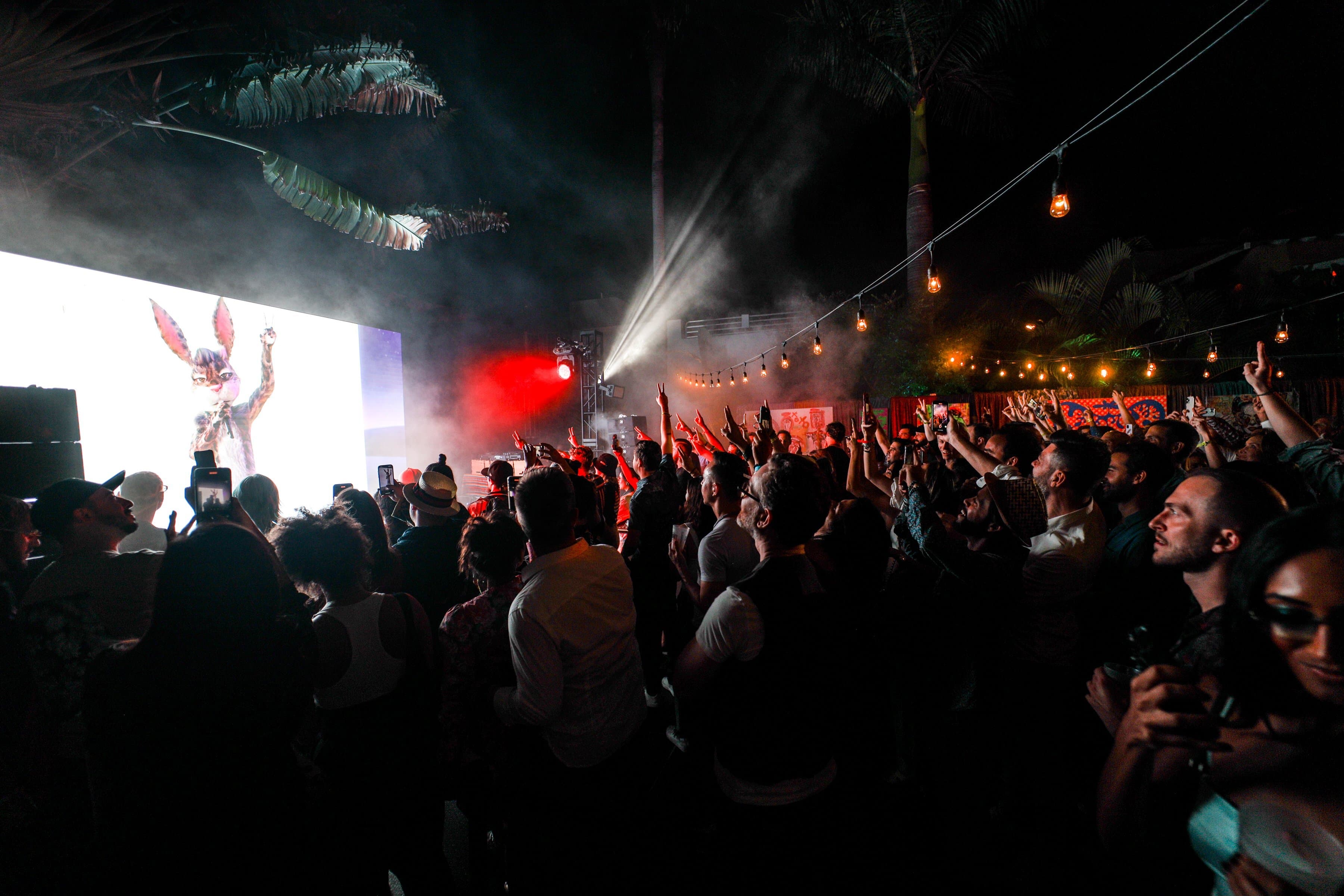 Through Angelbaby, we've witnessed one of the most incredible components of web3 in action – its ability to bridge physical and digital passions into a single experience. Where we once used to "go online", and then deliberately "go offline," we now occupy the space where the two collide. Some call this the metaverse. Functionally it presents an entirely blank canvas to create new experiences, emotions and behaviors that didn't exist before. We believe nowhere is this personified more deeply than with Hume. And it's being shepherded in by Angelbaby.
---
Hume is a web3 entertainment company pioneering music in the metaverse. When animation emerged as a major form of cinema, it wasn't the end of human actors. In fact, it created an entirely new genre, developed from new and revolutionary ways to express creativity and drive relationships between storytellers and their audience. Today, we are seeing that begin to expand across other mediums, creating new experiences, behaviors and genres. Similar to what the record player did for music consumption, ownership and identity, web3 is the next technological evolution expanding the relationship between creators, artists and fans. This doesn't just exist in the physical world or online, but in a newly formed environment of its own.
"Music is at the core of everything we do because it's extremely powerful. And one of the greatest ways for people to connect because it transcends language, transcends culture." - David Beiner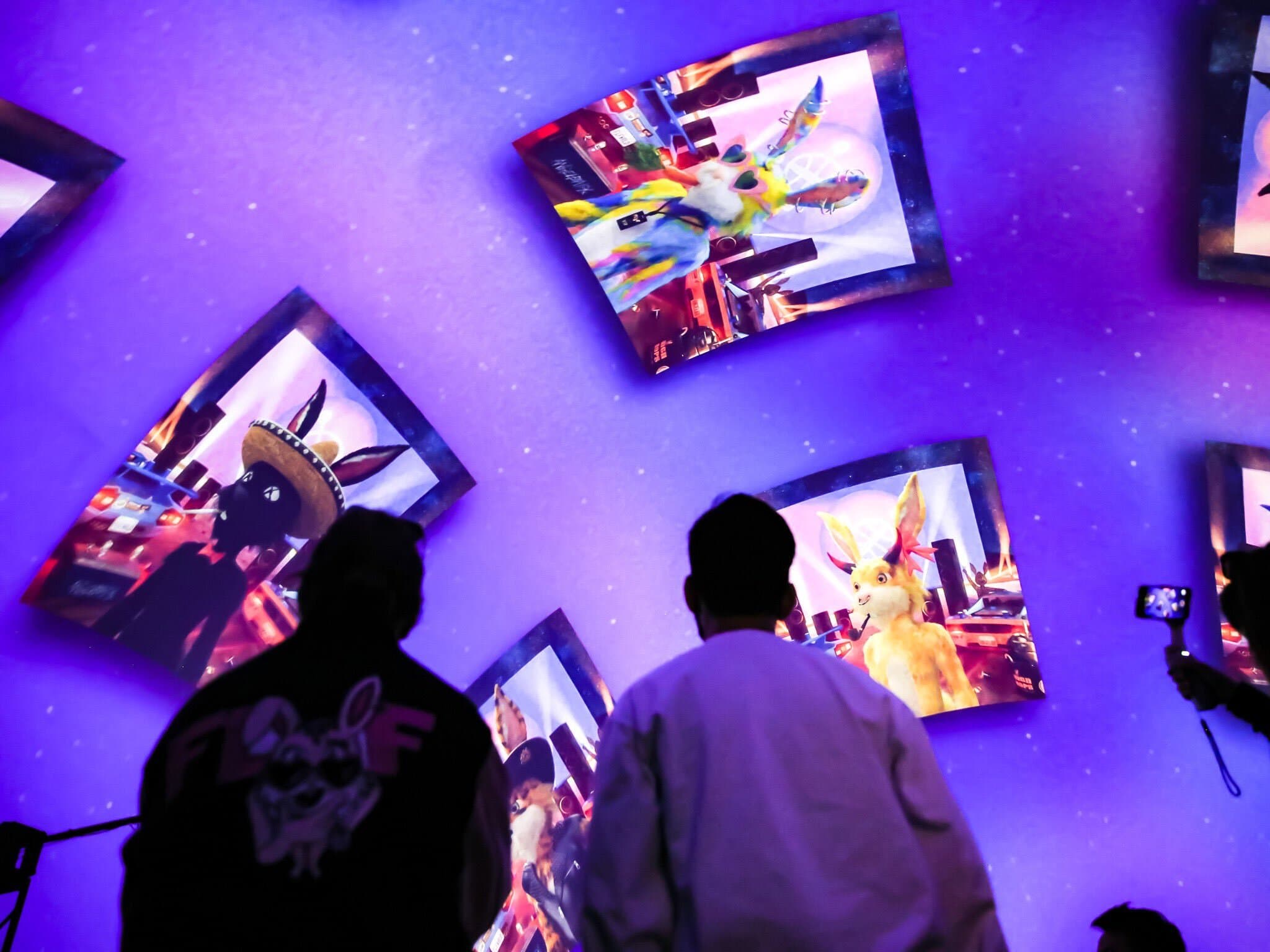 We believe that the next big opportunity in the metaverse is music, and it needs artists the same way our physical world does. But this time, it's not just about the artists or the labels. Hume is bringing fans to the forefront of artist creation, development, and engagement, offering both a web3 label and an in-house entertainment studio for their fully developed metastars. The web3 music space isn't just introducing new monetization models, it's introducing entirely new genres and experiences. Through this shift, we believe fans will become more deeply connected with their favorite artists and the moments that propel that passion.
Angelbaby isn't doing all of this alone. Hume's metastars are developed fully in-house, with a team backing them for success, including writers, producers, storytellers, animators, promoters, publicists and vocalists. In particular, Hume co-founders David Beiner and Jay Stolar have their own stories to tell, too: David worked in product strategy for major media companies like Comcast/NBC and MGM, and founded crypto advisory firm Abacus in 2017, while Jay is a gold and platinum award-winning songwriter and producer, writing songs for Selena Gomez, G-Eazy, Demo Lovato, Aloe Blacc, and others. You can learn more about David and Jay's story here.
---
We've seen web3 foster platforms, protocols and applications that give individuals experiences that previously felt either personally or professionally prohibitive. Through ownership, new opportunities are fostered in ways that never existed before. Want to create music? Manage your favorite artist? Be a record executive? Well, with Hume, have at it.
We are thrilled to share that we've led the Series A in Hume. We're honored to work more closely with David, Jay, Angelbaby, and the entire Hume team, along with friends around the table at Collab Currency, Winklevoss Capital, Distributed Global, Noise DAO, Flamingo DAO, and Delphi Digital, as well as G Money, Cooper Turley, and others. We believe in a world of immersive, community-powered storytelling, where artists and fans are more closely connected on both a creative and emotional level. Through Hume's vision, execution and imagination, we are confident that the revolution starts here.
Want to get involved? Hume is hiring! More here.
Learn more about Hume: wearehume.com
Listen to Angelbaby: audius.co/angelbaby
Bunnies up. ✌️ ---
TCG Crypto is an investor in Hume. None of the information discussed herein is intended to be or should be construed as financial advice, or an offer to sell or a solicitation of an offer to buy an interest in any security. The information set forth herein has been obtained or derived from sources believed by the author to be reliable and has been provided solely for informational purposes. Nevertheless, the author does not make any representation or warranty, express or implied, as to the information's accuracy or completeness.