At TCG Crypto, we believe the best businesses are built around passion, where new forms of digital ownership accelerate new behaviors and consumer experiences. This thesis is not necessarily about creating or fostering new markets, but instead using crypto rails to unlock new experiences within incumbent ecosystems, expanding the ways consumers can engage. In short, we look for passion first. And when it comes to traditional gaming, nowhere is longstanding passion more obvious than in chess.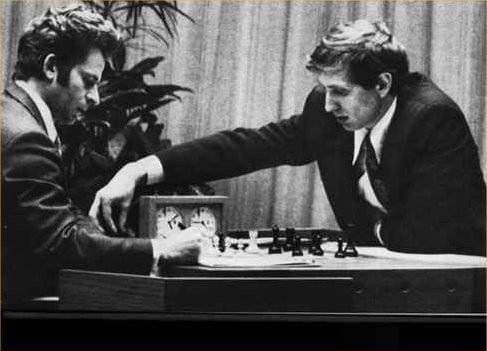 This past July marked 50 years since the 1972 World Chess Championship match between American prodigy Bobby Fischer and Soviet grandmaster Boris Spassky. The games, broadcasted live on PBS, took place at the height of the Cold War and sparked an unprecedented level of interest in the game.
Now, half a century later, chess's popularity has exploded once again. As COVID-19 lockdowns funneled (just about) everyone online, chess grew as an esports category (see grandmaster Hikaru Nakamura, who started streaming his games on Twitch in March 2020) and Netflix launched The Queen's Gambit to critical and popular acclaim in November 2020.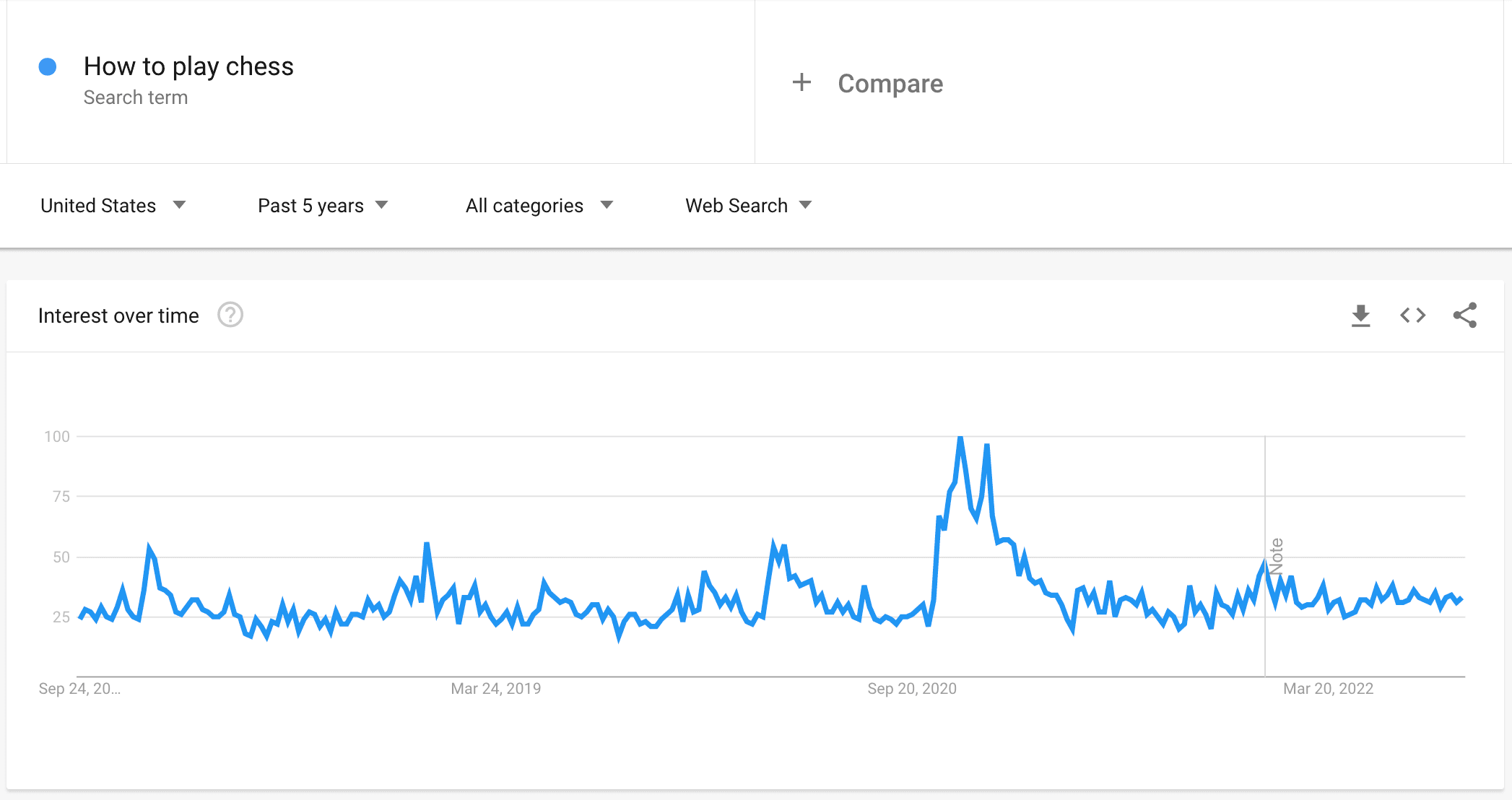 Today, there are an estimated 800 million chess players worldwide, and top platforms like Chess.com saw their number of monthly active users double over the last few years. It's a game of pure skill — as the saying goes, chess is "easy to learn, hard to master."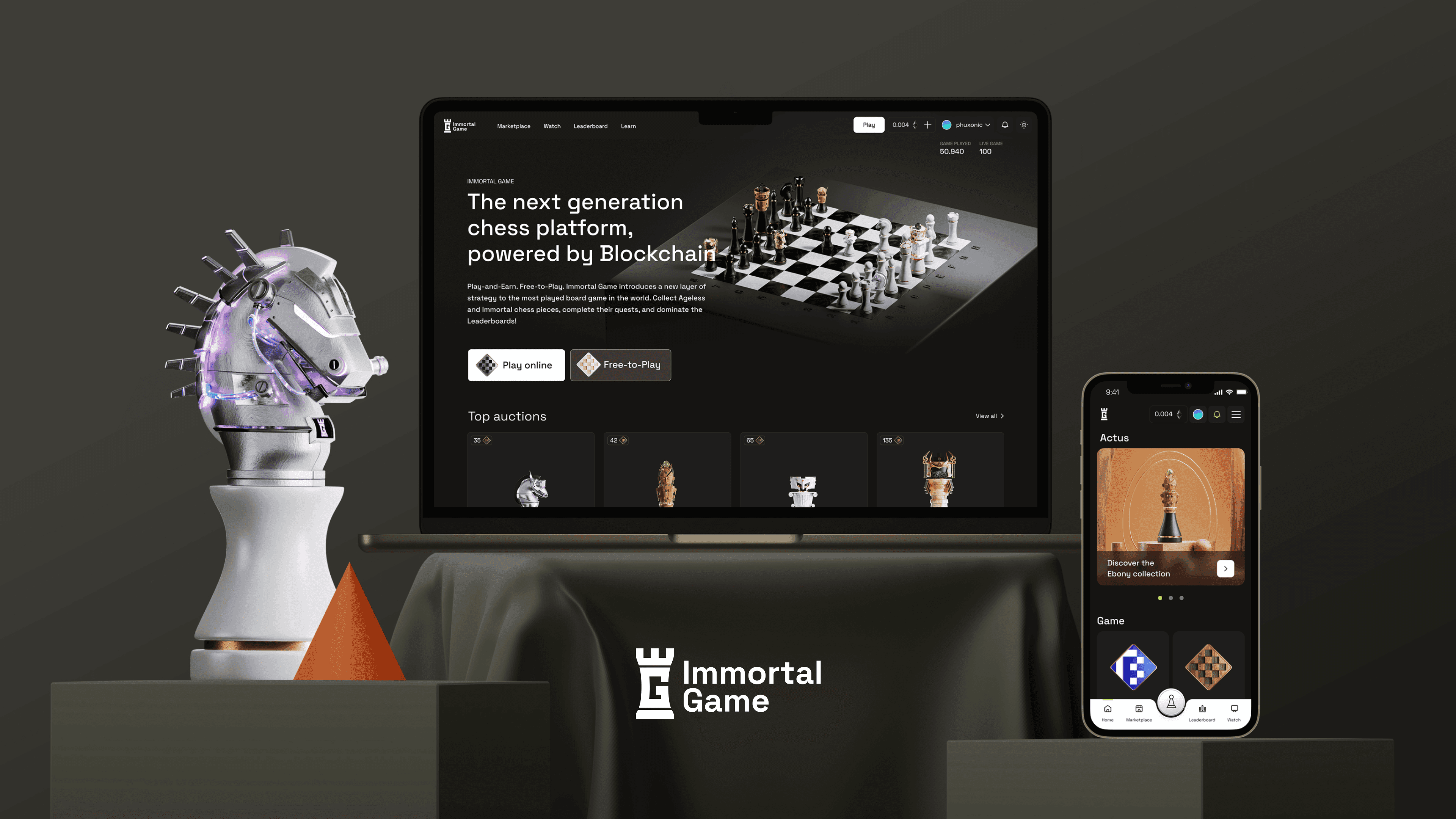 So where does the centuries-old game of chess go from here? Enter Immortal Game, which we believe is supercharging a hyper-passionate user base with a new layer of strategy and monetization, powered by digital assets.
With Immortal Game, the rules of chess don't change. Instead, they're enhanced with NFT-enabled gamification, league systems & quests, live games, and online education & learning tools supplemented by 50 on-platform Grand Masters.
With chess pieces as digital assets, a new layer of strategy is introduced, expanding the way the game is played. Each "Immortal" NFT chess piece comes with a quest attached: for example, Capture the queen first, or Win in less than fifteen moves. You play chess the way the game is traditionally played, but each NFT piece gives players the potential to earn by playing (and winning), and rise in the ranks of the Immortal Game community.
New forms of digital ownership change the economics of pursuing and participating in passion. We believe Immortal Game preserves the heritage of chess while simultaneously attracting a new group of players. Founded by serial entrepreneurs Thomas Zaepffel, David Cingala and Geoffroy Mestrallet, Immortal Game is created by and for the dedicated chess community, elevating the gaming experience for online chess players around the world.
We are thrilled to share that we've led the Series A in Immortal Game. We're honored to work more closely with Thomas, David, Geoffroy, and the entire Immortal Game team, as well as friends around the table from Cassius VC, Sparkle Ventures, 35 Ventures, Spice Capital, and others. Want to get involved? Immortal Game is hiring across engineering, design, product, marketing, and more! More here.
---
TCG Crypto is an investor in Immortal Game. None of the information discussed herein is intended to be or should be construed as financial advice, or an offer to sell or a solicitation of an offer to buy an interest in any security. The information set forth herein has been obtained or derived from sources believed by the author to be reliable and has been provided solely for informational purposes. Nevertheless, the author does not make any representation or warranty, express or implied, as to the information's accuracy or completeness.